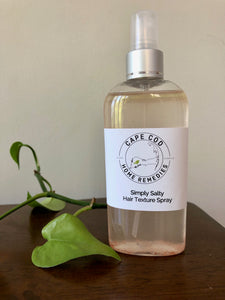 This fantastic smelling salt spray will leave your hair looking like you just stepped off the beach.  The coconut oil leaves hair feeling so soft.  
water, Dead Sea salt, coconut oil, Himalayan salt + essential oils 
To Use- spray liberally all over hair to add waves and texture. Scrunch, twist and enjoy!