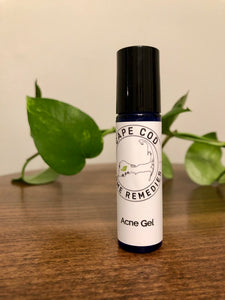 This powerful product is intended to reduce inflammation and blemishes that pop up. It is a wonderful blend of aloe vera and essential oils that help to fight bacteria. 
aloe vera + essential oils
TO USE- Apply directly to blemishes as they pop up 2-3 times a day, as needed. It is meant as a spot treatment only. Do not apply to large areas of skin.